Date: Thursday, May 14, 2009
Time: 2:00 p.m. EST/11:00 a.m. PST
Learn all you need to know about Email Compliance in 30 minutes or less
Compliance, GRC, Policy Management, Risk mitigation, IT Governance, DLP, HIPAA, SOX, PCI-DSS...the new language of security can be confusing at best, and both management and IT staff are seeking answers. Where can we find out about the rules that apply to us? Are we at risk for compliance-related penalties? Are the legal and accounting departments on top of this?
One thing is certain – with over 90 percent of corporate communication sent though email, it is the single most critical point of failure in your security landscape. While the web has become a larger focus recently, the fact is that email security risks continue to grow worldwide, year after year. And the issues have evolved beyond spam to include acceptable use policies, malware and phishing attacks from the outside, sensitive information being forwarded to unauthorized recipients; the list goes on.
This concise and edifying webinar will help you understand how to make sense of the email security issues that organizations face today, and focus on what matters to your line of business.
Featured speakers:
Jean-Marc Robillard, director, product management, Vircom Inc.
Carol Baroudi, research director, security, Aberdeen Group
Sponsored by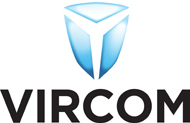 Vircom is a global leader in email security, specializing in software, appliance solutions, and professional services. With over 15 years of experience, Vircom has been the first to market with several solutions, including technology to block image spam and predictive email content management.
 
Their award winning, proprietary modus™ software technology is built to provide peace of mind to the organizations that present the highest risk, both to their operations and their shareholders.
Vircom's products include modusMail™, and modusGate™ software and the modusGate™ Appliance and are made available to several major security providers and deployed through third-party vendors to more than 6.6 million inboxes worldwide.