Artificial Intelligence and Machine Learning in Cybersecurity – Ankur Chowdhary – PSW #658
With advent of Internet of Things (IoT) and emerging cloud technologies, ensuring continued cybersecurity at scale is a challenging task. An ever growing increase in demand of cybersecurity workforce makes the problem even more challenging. In this talk we will explore how autonomous solutions based on Artificial Intelligence (AI) and Machine Learning (ML) can help in bridging the gap, by automating current cybersecurity tools and techniques. We will also discuss if current AI solutions can be practical at scale or simply marketing/media hype.
Full episode and show notes
Announcements
Don't miss any of your favorite Security Weekly content! Visit https://securityweekly.com/subscribe to subscribe to any of our podcast feeds and have all new episodes downloaded right to your phone! You can also join our mailing list, Discord server, and follow us on social media & our streaming platforms!
Guest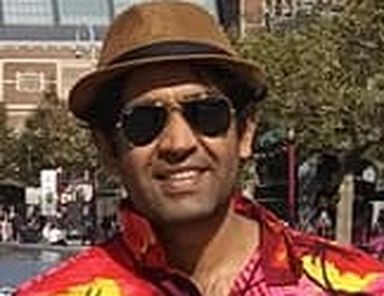 Ankur Chowdhary
Security Consultant at Bishop Fox
Ankur is a PhD candidate at Arizona State University, and Security Consultant at Bishop Fox. His research interests include Cloud Security, Software Defined Networks, and application of Artificial Intelligence and Machine Learning in the field of cybersecurity. Ankur has co-authored over 25 research papers and one textbook in the field of cybersecurity. Ankur co-founded cybersecurity startup CyNET LLC (2017). Ankur has been quite active in cybersecurity education. Ankur was ASU's National Cybersecurity Defense Competition (NCCDC) captain (2015-2018), and he is current team coach (2018-). He co-founded hacking club DevilSec in 2019 to teach offensive and defensive security to students at ASU.@ lucifer8931
Hosts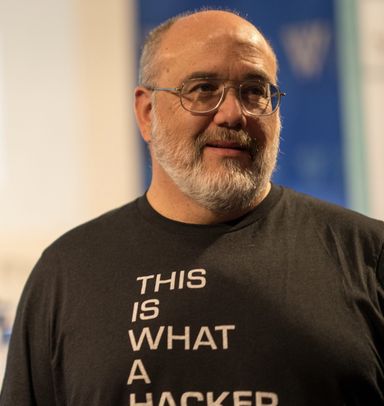 Jeff Man
Sr. InfoSec Consultant – Online Business Systems at Online Business Sytems