Security History – Lessons from the past – PSW #632
The history of security can be traced back to a variety of different sources. The amount of articles on the topic is dizzying. Most will cite names of early phone phreaks, Kevin Mitnick, Kevin Poulsen, Steve Jobs, Steve Wozniak and quickly transition to many other more recent "hacks" or breaches. Our goal is to not review the history of hacking. This is the history of security. We've carefully chosen key events and research to discuss the very beginnings of security, and their impact and lessons for today's ever-evolving security landscape.
Full episode and show notes
Guests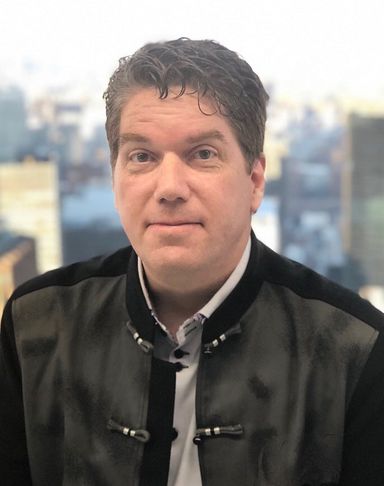 Jayson E. Street
VP of INFOSEC at SphereNY
Jayson E. Street is an author of the "Dissecting the hack: Series". Also the DEF CON Groups Global Ambassador. Plus the VP of InfoSec for SphereNY. He has also spoken at DEF CON, DerbyCon, GRRCon and at several other 'CONs and colleges on a variety of Information Security subjects. He was a highly carbonated speaker who has partaken of Pizza from Beijing to Brazil. He does not expect anybody to still be reading this far but if they are please note he was chosen as one of Time's persons of the year for 2006.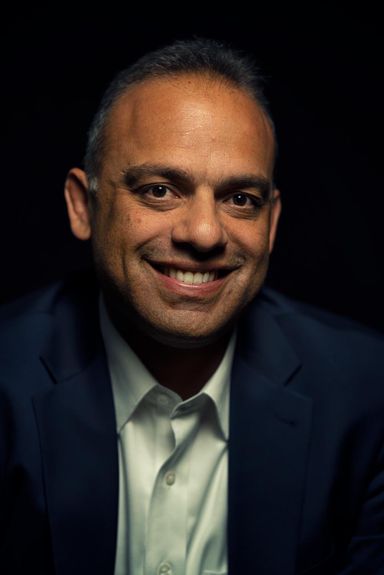 Jeremiah Grossman
Founder & CEO at Bit Discovery
Jeremiah Grossman is a world-renowned expert in information security, a highly acclaimed security researcher, and an industry innovator. Over the last 20 years, Jeremiah pioneered application security as the founder of WhiteHat Security and served as Chief of Security Strategy for SentinelOne, focusing on ransomware and EDR. Today, as CEO of Bit Discovery, he's taking on arguably the hardest and most important unsolved problem in the entire industry — attack surface management.
Ron Gula
President at Gula Tech Adventures
Since 2017, GTA has invested in dozens of cyber start-ups and funds and supported multiple cyber nonprofits and projects. Ron has served on the Board of Directors for a number of GTA's portfolio companies and has been a steadfast mentor and advisor to many founders. Ron has also supported a variety of cyber nonprofits and think tanks, with both his substantive expertise and through philanthropic funding.
From 2002 to 2016, Ron was the co-founder and CEO of Tenable Network Security. Under Ron's leadership, Tenable grew to 20,000 customers, raised $300m in venture capital, and grew revenues to $100 million annually; this positioned the company for a successful IPO in 2018, where it was valued at $3 billion.
Prior to founding Tenable, Ron was a cyber industry pioneer. Ron developed Dragon, one of the first commercial network intrusion detection systems, and he also ran risk mitigation for one of the first cloud companies. While serving as a US Air Force officer, Ron deployed network honeypots in the mid 90s for the US Defense Department (DOD) and served as a penetration tester at the National Security Agency (NSA), participating in some of the nation's first cyber exercises.
For these efforts, Ron received in 2020 both the Northern Virginia Technology Council Cyber Investor of the Year award and the Baltimore Business Journal Power 10 CEO award.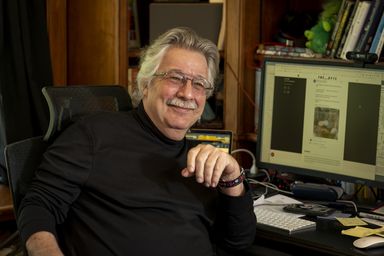 Winn Schwartau
Security Guy since 1983. Time & Analogue thinker and writer. Former recording engineer and producer. at WinnSchwartau.Com
The "Civilian Architect of Information Warfare"
– Commodore Pat Tyrrell OBE Royal Navy, 1996
Winn has lived Cybersecurity since 1983, and now says, "I think, maybe, I'm just starting to understand it." His predictions about the internet & security have been scarily spot on. He coined the term "Electronic Pearl Harbor" while testifying before Congress in 1991. His seminal book, "Information Warfare" showed the world how and why massive identity theft, cyber-espionage, nation-state hacking, and cyber-terrorism would be an integral part of the future (today's present).
Currently, he is exploring "Metawar," a term he coined to describe the art and science of reality distortion, manipulation, and addiction in the metaverse. Just with current and short-term technological capabilities, the security, privacy, ethics, and global policy implications are staggering.
His last book, "Analogue Network Security" is a time-based probabilistic approach to security. By hybridizing analogue and digital techniques, he offers methods to "fix security and the internet". It will twist your mind. "The Best Cybersecurity Book of All Time," Cyber Defense Magazine.
• Fellow, Royal Society of the Arts
• Distinguished Fellow: Ponemon Institute
• International Security Hall of Fame: ISSA
• Top-20 industry pioneers: SC Magazine.
• Top 25 Most Influential: Security Magazine
• Top 5 Security Thinkers: SC Magazine.
• Power Thinker and one of the 50 most powerful people: Network World.
• Top Rated (4.85/5) RSA Speaker
• Top Rated Webinar: 4.56 (ISC2)
• .001% Top Influencer RSAC-2019
• Global Power Speaker
Author: "Pearl Harbor Dot Com" (Die Hard IV), 3 volumes of "Information Warfare", "CyberShock", "Internet and Computer Ethics for Kids". (More on his web site.)
Executive Producer: "Hackers Are People Too"
Founder: TheSecurityAwarenessCompany, Security Experts, InfowarCon, Hacker Jeopardy
http://www.WinnSchwartau.com
@WinnSchwartau
Winn Schwartau
Security Theoretician at WinnSchwartau.Com