Dissecting the Journey From Startup to Cyber Giant – Dave Dewalt, Matthew Carroll – RSA22 #3
Among the more challenging phases for a cyber business is transitioning from inspiring startup to successful enterprise, strategically leveraging investment to scale. SC Media's Jill Aitoro will sit down with Dave Dewalt, founder of NightDragon, and Matt Carroll, CEO of NightDragon's newest investment Immuta.
Full episode and show notes
Guests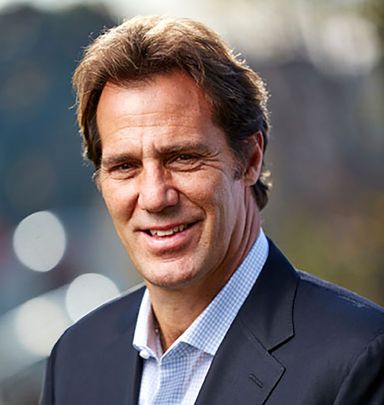 Dave DeWalt
Founder and Managing Director at NightDragon
Dave DeWalt is Founder and Managing Director of NightDragon, an investment and advisory firm focused on growth and late-stage companies within the cybersecurity, safety, security and privacy industries. He is a veteran CEO, advisor, and investor who has led companies, from startups to the Fortune 500, on a transformational journey of success. Focused on technology and cybersecurity, Dave helped create more than $20 billion of shareholder value during his 15-plus years as President and CEO of Documentum, McAfee and FireEye. That includes driving the most successful cybersecurity IPO ever in 2013, and leading the largest all-cash deal in technology history in 2010.
Today he also serves as Managing Director of Allegis Cyber, Executive Chairman of M&A advisory firm Momentum Cyber as well as investor and board member in the world's most innovative companies such as Delta Airlines, Five9, iboss, Claroty, Team8, DataTribe, and Optiv.
Matthew Carroll
CEO at Immuta
Matthew Carroll is CEO and co-founder of Boston-based Immuta. Since its founding in 2015, Immuta has quickly become the leading provider of data access and data security, enabling some of the world's largest global companies and the U.S. Government to protect and share even their most sensitive data and tackle complex data access, privacy, and security challenges. Immuta's customers include global leaders across the financial services and insurance, healthcare, pharma and life sciences, manufacturing, and retail industries, as well as the public sector.
Before co-founding Immuta, Matthew served honorably as an intelligence officer in the U.S Army, including tours in Iraq and Afghanistan. After his military service, Matthew served as CTO of CSC's Defense Intelligence Group, where he led data fusion and analytics programs and advised the U.S. Government on data management and analytics issues.