The C-Suite's Risk Mitigation Strategy – Kevin O'Brien – BSW #196
Email security is transitioning into being one of the top security pillars within the C-Suite's risk mitigation strategy. Given that it's the largest attack vector – not only based on the quantity of people who could be responsible for compromise, but also that it results in the greatest quantity of data breaches for organizations.
Kevin O'Brien, CEO and Co-Founder at GreatHorn joins Business Security Weekly for a discussion around what risk mitigation looks like in email, including:
No longer known bad/known good. And, it's not "magical" AI or behind a black box
It's about being able to identify all the factors that contribute to risk within email – individual users, departments, and the organization itself. How much of a risk tolerance do you have as you look at each and being able to balance controls accordingly.
Risk mitigation comes down to data. And in email security, it's 2 data points - Mean Time to Detect (MTTD) and Mean Time to Respond (MTTR)
This segment is sponsored by GreatHorn.
Visit https://securityweekly.com/greathorn to learn more about them!
Full episode and show notes
Announcements
Don't miss any of your favorite Security Weekly content! Visit https://securityweekly.com/subscribe to subscribe to any of our podcast feeds and have all new episodes downloaded right to your phone! You can also join our mailing list, Discord server, and follow us on social media & our streaming platforms!

Join Amit Bareket, Co-founder & CEO of Perimeter 81 & Paul Asadoorian for a technical deep-dive into the problems inherent in legacy VPN technology. Together they will explore solutions for the modern workforce & how momentum toward perimeter-less architecture is helping redefine the future of cybersecurity. Register Now by visiting https://securityweekly.com/perimeter81
Guest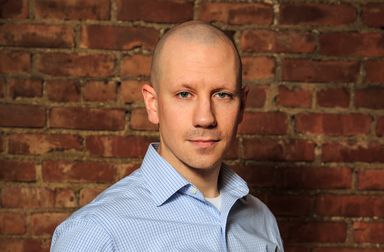 Kevin O'Brien
CEO and Co-Founder at GreatHorn
Currently CEO and co-founder of email security company GreatHorn, Kevin O'Brien is a frequent speaker, commentator, and author that advises customers and the public on data security and privacy issues. With 20 years of deep cybersecurity expertise, most notably with CloudLock (Cisco), Conjur (CyberArk), and?@stake?(Symantec), Kevin also serves as co-chair for the Mass Technology Leadership Council's cybersecurity group. Beyond security, he holds a black belt in the Japanese martial art of Aikido and is also an amateur woodworker.