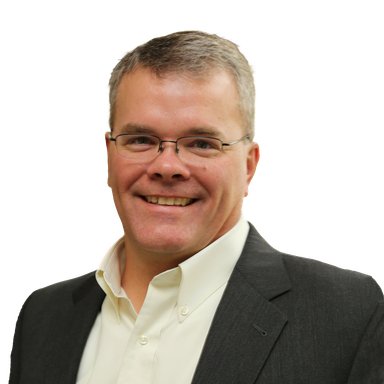 Brent Conran is a vice president of Information Technology, the general manager of IT's Infrastructure and Information Security (I2) organization, and the Chief Information Security Officer for Intel Corporation. Long a champion of cyber security, his in-depth knowledge of both technology and business helps him drive and manage organization-wide infrastructure and information security programs aligned with business strategies. Brent engages and educates stakeholders, finding ways to invest in our IT compute capabilities and mitigate and reduce risk while balancing security and business needs.
Brent is both responsible for safeguarding Intel's corporate assets, intellectual property, and computer systems, and for the availability and evolution of Intel's robust, enterprise infrastructure. Brent leads a large, global organization of employees enabling Intel's workforce to connect, collaborate, and compute in modernized and increasingly more secure ways.
Conran brings a unique combination of pragmatism and practicality based on years of experience in business, government, and financial services. He works closely with Intel employees and executives, government agencies and local, state, and federal law enforcement to ensure optimum security. Prior to Intel, Conran served as Chief Security Officer at McAfee. Before joining McAfee, Conran held dual responsibilities as both the Chief Information Officer and the Chief Information Security Officer for the US House of Representatives, where he managed the IT operations necessary to facilitate a robust computing environment for the Members of Congress. He served as Security Architect for Merrill Lynch Private Client Group, was a security architect for the Pinnacle Alliance at J.P. Morgan, worked as a white hat hacker with CSC Hack Pack, and was instrumental in evolving the SEA Sparrow Missile WAN for NATO.
Conran holds a bachelor's degree from Towson University and has earned numerous certifications in the security industry, including Certified Information Systems Security Professional (CISSP), Certified Information Systems Auditor (CISA), Certified Information Security Manager (CISM), and Checkpoint Certified Security Expert (CCSE). Conran received the Uptime Institute Green Enterprise IT award for IT Innovation and is consistently ranked as one of Security 500's Top Security Professionals in Information Technology.