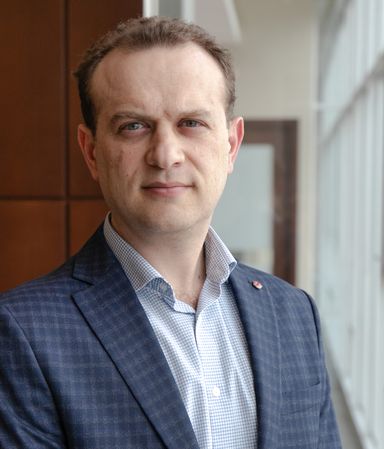 Evgeniy Kharam
Security Architecture Podcast
Co-Founder
Evgeniy had the opportunity to spend more than 40,000 hours working in cybersecurity, mainly in implementing various technologies and later on in design and architecture. Evgeniy also spent a lot of time in the technical pre-sales role, where he helped Herejavec salespeople and cyber security vendors sell their solutions. The last several years were focused on Large Enterprise workshops to lead and guide them on improving their cyber security tools, design, and overall security program.
Evgeniy is proficient in speaking on most cyber security technical domains, including Endpoint Security, Network, Security, SIEM/SOC/SOAR, SASE/SEE, VMS, and many more.
In 2020 EVgeniy co-hosted a Security Architecture Podcast. The podcast format focuses on architecture and vendor integration into customer environments.