Twerking Santa – PSW #631
This week, we kick things off with the Blue Team Roundtable, to discuss defensive techniques that actually work, and ones that don't! In the second segment, we'll switch teams and transition to The State of Penetration Testing Roundtable, where we'll discuss the evolution of Penetration Testing, and how to get the most value from the different types of assessments! In our final segment, we welcome back long-time friend of the show Ed Skoudis, to discuss this year's Counterhack Holiday Hack Challenge, a holiday tradition here at Security Weekly, and one of the community's favorite hacking challenges!
Visit https://www.securityweekly.com/psw for all the latest episodes!
Visit https://securityweekly.com/acm to sign up for a demo or buy our AI Hunter! Follow us on Twitter: https://www.twitter.com/securityweekly Like us on Facebook: https://www.facebook.com/secweekly
View Show Index
Full Audio
Segments
It's often said that attackers need only to get it right once, where defenders have to be right all of the time. Those of us who have worked in a security role as a defender know we don't always get it right, in fact, there are often many exposures in our defenses. This segment will aim to help defenders learn tactics and techniques that are effective and try to answer some of the following questions:
- How do you prioritize your defensive efforts?
- How do you best detect attacks?
- How do you best protect against attacks?
- We always say "patch your stuff" but how often should you patch? Which systems should you patch?
- What techniques work best to defend against email phishing?
- How do you provide a "good enough" level of security for your Active Directory?
- What are the fundamentals of defense? How do they differ per environment and organization?
- How do you get management to buy-in to your security plans and spending?
Guests
Penetration testing has evolved quite a bit in the past year. As defenses shift, and in some cases get much better, attack techniques and landscapes have changed as well.
- What has changed in the past year with regards to penetration testing?
- What is adversary simulation? What are the benefits? Is the offering and consumption of this service an indication that organizations are getting better at building effective security programs?
- How has the increased popularity of breach and attack simulation tools impacted penetration testing?
- Has the MITRE attack framework impacted penetration testing? If so, how?
- Many advanced penetration testers seem to be keeping their tools private as to avoid detection by endpoint security products. Is this happening, and if so what is the impact? Should we share more? Less?
- With so many tools available today for penetration testing, what can blue teams and internal red teams do to prep for an external penetration test?
Guests
Each year the team at Counterhack Challenges makes available the Holiday Hack Challenge. Led by Ed Skoudis, and created by some of the most talented security professionals in the industry, it is not to be missed. Tune in to hear the details, or at least some information, about this year's Holiday Hack Challenge!
Guest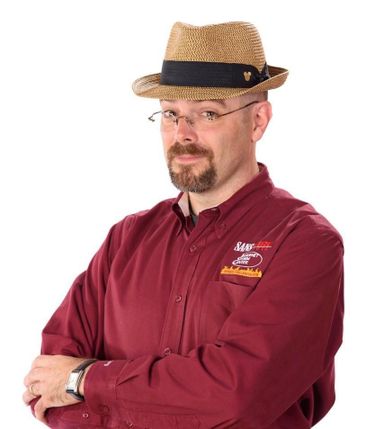 Ed Skoudis
President of SANS Technology Institute, Director of Holiday Hack Challenge at SANS Institute & Counter Hack
Ed Skoudis has taught cyber incident response and advanced penetration testing techniques to more than 12,000 cybersecurity professionals. He is a SANS Faculty Fellow and the lead for the SANS Penetration Testing Curriculum. His courses distill the essence of real-world, front-line case studies he accumulates because he is consistently one of the first experts brought in to provide after-attack analysis on major breaches where credit card and other sensitive financial data is lost.