45 Minutes and 10,000 Servers Encrypted (NotPetya) – Todd Inskeep – CSP #39
View Show Index
Full Audio
Segments
Guest
Todd Inskeep
Founder at Incovate Solutions
Todd Inskeep brings 30 years of executive leadership and innovation experience to delivering business results and managing cybersecurity risk. He has been Chief Information Security Officer, lead wide-ranging cybersecurity projects for global and regional companies, and worked in multiple industries including financial services, intelligence, pharmaceuticals, and manufacturing. He's built and managed cybersecurity teams and budgets to reduce cyber risk. An accomplished speaker and writer, Todd holds multiple patents and was Bank of America's Executive-in-Residence at the MIT Media Lab. Todd started working product and software security at the National Security Agency and holds both a BSEE and a Master of Science in Strategic Intelligence. Active in the infosec community, Todd is on the RSA Conference Advisory Board and has been on the Program Committee for many years. Todd currently runs Incovate Solutions LLC, a consulting company focused on building world-class cybersecurity leaders and programs.
Host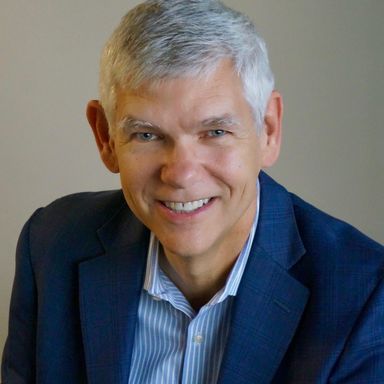 Todd Fitzgerald
Vice President, Cybersecurity Strategy at Cybersecurity Collaborative
Todd Fitzgerald has built information Fortune 500/large company security programs for 20 years. Todd serves as VP, Cybersecurity Strategy and Chairman of the Cybersecurity Collaborative Executive Committee, was named 2016–17 Chicago CISO of the Year, ranked Top 50 Information Security Executive, authored 4 books including #1 Best Selling and 2020 CANON Hall of Fame Winner CISO COMPASS: Navigating Cybersecurity Leadership Challenges with Insights from Pioneers (2019), ground-breaking CISO Leadership: Essential Principles for Success, as well as contributions to a dozen others. Todd held senior leadership positions at Northern Trust, Grant Thornton International, Ltd, ManpowerGroup, WellPoint (Anthem) Blue Cross Blue Shield/ National Government Services, Zeneca/Syngenta, IMS Health and American Airlines.